VCEC Administration
Bio:
 Dr. Peña began his role as our Vice President for Student Affairs in July 2016.  Dr. Peña served as the Associate Vice President for Student Affairs at California State University Channel Islands from 2007-2016.  Prior to CSUCI, he served as the Senior Director of Academic Programs at California Lutheran University from 1997-2007.  Dr. Peña is a first generation college student who is actively involved in the community and currently serves on the Board of Directors for the Autism Society of Ventura County. He is also a graduate of Ventura College.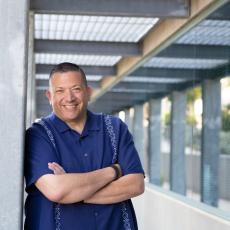 Dean of Student Services for Ventura College East Campus, and Student Engagement
Phone:
(805) 289-6507
Office: East Campus VCEC-104
Bio: Dr. Jesús Vega began his role as the Assistant Dean of Ventura College's East Campus in February 2019. Dr. Vega served as the Outreach Specialist and Student Success and Support Supervisor at Moorpark College from 2014-2019. Prior to MC, he served as the Program Advisor for the Dual Enrollment Program at Santa Barbara City College from 2006-2014. As a first generation college student, Dr. Vega continues to be a strong advocate of access and equitable education for students at all levels. In 2021, Dr. Vega was appointed as Dean of Student Services, continuing to oversee direct oversight of VC East Campus and as well as additional duties in oversight of Student Engagement.