Student Testimonials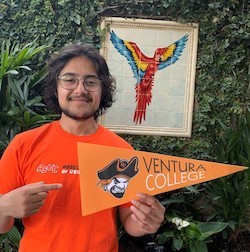 "I joined ASVC to advocate and make changes to benefit the students' lives here at Ventura College. But as I grew into my role I also wanted to focus on getting other students involved. My duties include leading board meetings, overseeing all the departments within the organization and being the official spokesperson for the board. The beauty in joining ASVC is that not only do you learn about leadership and develop professional skills, you also become the voice of approximately 14,000 students.
This means students will look to you to help guide them while they are students at Ventura College. It is a great experience that you don't want to miss out on; become a leader!" Carlo Plascencia, Ventura College, ASVC President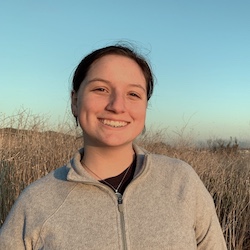 "I joined ASVC because I wanted to create a campus atmosphere that felt welcoming to our diverse groups of students. One way I am able to achieve this goal in my current position is by allocating funds to celebrate diversity and culture. The wonderful thing about student government is that no experience is needed in order to be involved.
Student government is a way to gain those skills and utilize them to make a better campus for all students. Being in student government guided me in choosing my major. I realized that I wanted to use the knowledge I had gained from being in ASVC and make it my career by majoring in Public Administration." Athena N. Lazos, Ventura College, ASVC Director of Finance
2021-22 Student Elections Calendar
February 17

VCCCD will announce Student Elections Districtwide. Student Elections Handbook

February 22
(Monday)

Student Election Applications are available electronically or you can contact your college Student Advisor for assistance. 

Student Election Applications no longer available after 12:00 p.m. Thursday, April 8, 2021.

April 8
(Thursday)

All Student Election Applications and Candidate Platform Statements due by 12:00 p.m.

No late applications or statements will be accepted.

Dates To Be Determined

Campuses will hold their own Associated Students/Student Trustee Candidates Meetings. Dates and times will be provided to candidates by College Associated Student Advisors. 

Associated Students Candidates and Student Trustee Candidates are required to attend one Candidates Meeting at the candidate's primary campus. Student Trustee Candidates are required to attend one additional Student Trustee Candidates Meeting at the District Administrative Center with Chancellor's Designee.  Date(s)/time to be provided to Student Trustee Candidates by Chancellor's Designee.

Only approved candidates can begin campaigning. Approved candidates have:

Submitted application by the deadline;
Submitted platform statement by the deadline; and
Attended required candidate meeting(s).

Candidates who have not attended the required Candidates Meetings may not begin campaigning. 

April 20-21
(Tuesday/
Wednesday)

Elections Held:

Currently enrolled students may vote electronically by logging on to the VCCCD portal anytime between the hours of 8:00 a.m. on April 20, 2021, through 8:00 p.m. on April 21, 2021.

Courtesy Polls may be located on college campuses each day. Check with your College Student Activities Office.

Election challenges due by close of polls at 8 p.m.

April 22
(Thursday)

Election results posted no later than 8:00 p.m.

April 27
(Tuesday)

Run-off election, if necessary