Meet the Team
Student Outreach Specialist (Bilingual)
Susana is a first-generation Latina, born and raised in Ventura. She attended Ventura College as a student-athlete and became a transfer student to California State University, Channel Islands, where she earned a Bachelor of Science in Business. Upon graduation, she started her higher education experience at Moorpark College in 2015 and soon after transferred to Ventura College. Working with students enlightened a passion and decided to return to college to pursue a Master of Science in College Student Personnel, graduating from California Lutheran University in 2020.
Susana has worked for the Ventura County Community College District for over 8 years in different capacities. Her wealth of experience includes working with diverse student populations and serving the community. In her latest role, she served as an Admissions & Records Technician Bilingual, Athletic Eligibility Specialist and A&R Undocumented Student Liaison. She is passionate about supporting first generation and marginalized students achieve academic, personal and professional goals.
In her free time, she loves spending time with family, including her son and daughter, going on outdoor hikes and enjoying beautiful sunsets with a coffee in hand.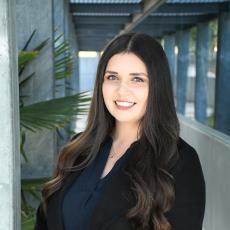 Student Success & Support Specialist II
Vanessa was born and raised in Santa Paula. She attended Santa Paula High School and graduated in 2017. Upon graduating, she attended Ventura Community College where she received four Associate Degrees, one of them being an Associates for Transfer in Sociology (2019). Ventura College has always been home for Vanessa, as she worked very closely with the VC Foundation and group clubs on campus.
Following this accomplishment, Vanessa's pursuit of knowledge led her to attend California State University Channel Islands, where she earned a Bachelor's degree in Sociology with a minor in Communication, marking her graduation in 2021. During Vanessa's academic journey, she found a passion in connecting with Latinx, Transfer, First-Generation College Students. As someone who identifies with all of these identities herself, Vanessa is now pursuing a Masters Degree in Educational Leadership with an Emphasis in Higher Education and will graduate in May, 2024!
Vanessa has 5 years of working in higher education, and now in her role as a Student Success and Support Specialist II in the Outreach Department, Vanessa is determined and dedicated to assisting students in navigating through their transition into Ventura College and connecting students and families in the community to resources and support programs Ventura College offers.
Outside of work life, Vanessa enjoys spending time with her family, friends, and loved ones, as they are her support system and motivation, siempre.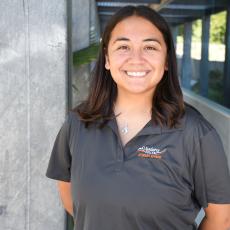 Communication Assistant 
Jason is a first generation College Student who began his higher education journey as a Student Outreach Assistant back in late September of 2022. Who has recently graduated with an associate arts for transfer in political science in the spring semester of 2023 here at our very own Ventura College. With the added experience as a student worker preparing him for the next step which would be to become Marketing and Outreach's  Provisional Communications Specialist. Forming bonds with the community that attend the various events and workshops hosted either by the local high schools or in the wide array of community events that Ventura College attends. With a passion for helping K-12 students be given the valuable information and opportunities to forge their path into higher education. 
Outside of work Jason has a love of film, reading  and music as well particularly Spanish music with his favorite genre being regional Mexican music. 
Director of Marketing and Outreach 
Vanessa has over a decade of experience in managing marketing, outreach, and recruitment. She started her professional journey in higher education at Pacific Oaks College, where she grew the college's offsite cohorts from zero to thirteen in less than two years. In August of 2014, Vanessa was hired at The Michael D. Eisner College of Education (MDECOE) at California State University, Northridge (CSUN) as the sole recruitment coordinator. In this newly created role, she was charged with executing recruitment, outreach plans, and marketing for six academic departments and 27 different credential programs. In January 2019, she left CSUN to pursue a role at College of the Canyons, where she managed the gathering and interpreting of statistical data, international contracts, budget, and communications for the Office of International Programs. In March of 2020, she was given an opportunity to transition to the private sector and work at a growing tech company as a Marketing Manager, where she managed a portfolio of over 20 clients in the legal sector.