Meet the Team
Director of Marketing and Outreach 
Vanessa has over a decade of experience in managing marketing, outreach, and recruitment. She started her professional journey in higher education at Pacific Oaks College, where she grew the college's offsite cohorts from zero to thirteen in less than two years. In August of 2014, Vanessa was hired at The Michael D. Eisner College of Education (MDECOE) at California State University, Northridge (CSUN) as the sole recruitment coordinator. In this newly created role, she was charged with executing recruitment, outreach plans, and marketing for six academic departments and 27 different credential programs. In January 2019, she left CSUN to pursue a role at College of the Canyons, where she managed the gathering and interpreting of statistical data, international contracts, budget, and communications for the Office of International Programs. In March of 2020, she was given an opportunity to transition to the private sector and work at a growing tech company as a Marketing Manager, where she managed a portfolio of over 20 clients in the legal sector.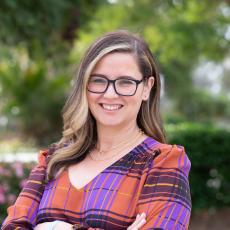 Victoria Nielsen (she/her(s)/ella)
Student Outreach Specialist
Victoria was born and raised in Fillmore/Piru, lived in the Bay Area, Chicago, and currently,  lived in the city of Oxnard. After graduating high school, she attended California Lutheran University as a first-generation scholar and professional. Victoria graduated with a degree in Sociology and Criminal Justice '09. Before working in higher education, she worked in the Social Work field as a supervisor in a group home for children with behavioral and mental health issues.
Victoria joined the Ventura College community as a returning student in August 2014, after moving back home from Chicago with the intent of starting a new path. She started as a student assistant in the Admissions Office, moving to a full-time position in July 2016. Victoria has found that working in Higher Education, specifically in Student Affairs, is indeed the right fit for her, encompassing her love for social work, social justice, and helping those in need. She is currently pursuing her Master's Degree in Counseling and College Student Personnel, with a completion date of May 2023!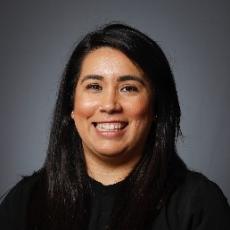 Student Outreach Specialist | Bilingual
Alejandra has worked in higher education for 11 years. She attended SBCC and transferred to CSULB, earning her bachelor's in Sociology and her master's in Educational Leadership from Antioch University. She started her professional career at SBCC in the Enrollment Services department, where she was in charge of enrollment and recruitment locally and across 8 states. Alejandra worked as an EOPS Advisor for guardian scholars and undocumented students and was the Running Start Program Coordinator at SBCC for three years. She's worked at Moorpark College since 2019 as the Student Outreach Specialist, helping with many projects, specifically growing the PACE program. She coordinated the campus New Student Welcome and Preview Days.  Alejandra also helped start the Moorpark College Call Center. She has extensive experience in collaborating with high schools, community members, and industry partners. In her free time, she enjoys camping and traveling with her husband, and spending time with their dog, Kona.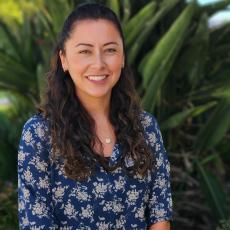 Student Outreach Specialist | Career Education 
Toria is a first-generation college student who began her higher education professional journey at Los Angeles Pierce College in Outreach & Recruitment for five years and then later transitioned to the Career & Transfer Center as a mentor. Toria also served as a Success Coach for three years at Pasadena City College for the Pathways FYE program. As of April 2022, she joined Ventura College as a Student Outreach Specialist for Career Education. She is passionate about supporting students through their transition to college, navigating their career or academic goals, and connecting them to resources based on their individual needs. 
Toria has a background in communication studies, which is attributed to her experience with public speaking, creating social media content, managing multiple social media accounts, as well as co-hosting a podcast. In May of 2021, she earned a Master's of Science in Counseling and College Student Personnel from California Lutheran University and hopes to one day pursue a doctorate. Outside of work, Toria enjoys hiking, going to Disneyland, collecting vinyl records, and plans to write a novel or book.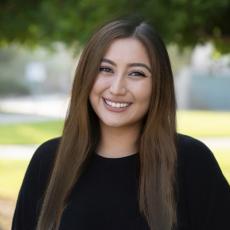 Student Assistant
Marcos Garcia-Razo was raised in Santa Paula. He is in his second year at Ventura College and plans to pursue a degree in Computer Network Systems Engineering with a career in Cyber Security. Marcos is also the Community Relations Officer for Ventura College and is involved in SACNAS, SHPE, and STEM Impacto in his free time.
Student Assistant
Jasmine Perez was born in Ventura but raised in Oxnard. She is the youngest of four siblings and is currently in her second year at Ventura College. Jasmine is studying to become a Mechanical Engineer, with a dream job to work for Disney as an Imagineer. She hopes to design and build everything, including rides, amusement parks, hotels, and other attractions. Jasmine is also the Vice-President of ASVC and is involved in MESA, SACNAS, and SHPE, so if you see her around campus, feel free to say hi.