Attention: Ventura College is taking precautions to protect the campus community's health in response to COVID-19.
Mission
The mission of Ventura College Outreach Department is to provide student support services which include: high school visits, recruitment, transitioning into college, applications, assessment, new student orientation, and registration. The Outreach department provides front line services for prospective first-year and transfer students, as well as current and returning students.
Through communication, collaboration, and connectedness; we look to foster exceptional service for all students, providing a welcoming and engaging environment.
Staff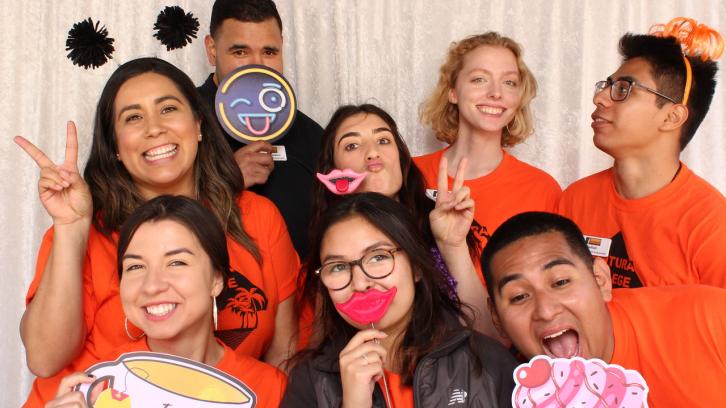 Top (L-R) Victoria Nielsen, Joseph Cordero, Caterina Green, Caitlin Johnson, Neftali Guerrero Navarrete
Bottom (L-R) Karina Lopez, Fortune Caro, Fernando Guiterrez