Many of the Festival events are outdoors. If weather is inclement, please check back here for any location changes.
Join us for the 2023 Diversity in Culture Festival this April. Oxnard College and Ventura College are collaborating to host online and in-person events. All events are free and open to the public and parking is free during all events.
Monday, April 10 - On-campus events at Oxnard College.
Tuesday, April 11 - Multicultural Day at Moorpark College with on-campus and virtual events. 
Wednesday, April 12 - Virtual events and speakers at Ventura College and Poetry Slam at Oxnard College.
Thursday, April 13 - Diversity Festival at Ventura College with on-campus events.
For information about the Diversity in Culture Festival, contact:
Ventura College: mtfiumerodo@vcccd.edu 
Oxnard College: amparo_medina1@vcccd.edu
View the Diversity Festival Replay
ASL interpreting will be available.
Please request additional disability accommodations for any event 72 hours in advance.  Oxnard College, Candice Wittkins 805-678-5830 or Ventura College, Lisa Elsousou 805-289-6577.
Thank you to our generous sponsors!
Ventura Education Partnership
The Ventura County Community Foundation
The Ventura College Foundation
County of Ventura
Community Action of Ventura County
Mixteco Indigena Community Organizing Project
Social Justice Fund for Ventura County
CAUSE - Central Coast Alliance United for a Sustainable Economy
For More Information Visit 
Sacred Sites of the Comanche and Chumash Cultures with Pete Zavalla
Wednesday, April 12 - 8:30 a.m. - 9:45 a.m. – Ventura College Main Campus - MCE 226 & Zoom – Pete Zavalla
Pete "Crow Heart" Zavalla is a Comanche Native, and through his 50-plus year affiliation with the Santa Ynez Reservation in Santa Barbara County, remains the Indigenous Liaison for Los Padres National Forest. With the late S'amala Chumash Elder Antonio Romero, Pete was one of the original members of the Chumash Dolphin Dancers. In this presentation, Pete will draw upon his experiences, and cultures to share about the importance of preserving local and regional sacred sites of which there are many that remain threatened. Crow Heart will also share his work and that of his children with the Santa Ynez Reservation and other organizations, regarding cultural preservation. Hosted by Professor Michael Ward. 
Meeting ID: 869 9105 3420
Passcode: 777119
Project "R": Rethink Reconsider Respect – Presentations by the ARC of Ventura County and VC students
Wednesday, April 12 - 10 a.m. - 11:15 via Zoom and in person at VC Main Campus - LRC 136
Project "R" is a campaign discouraging the use of the "R-word" so that people with disabilities may be empowered and recognized as individuals with qualities and abilities who offer value and significance to our community. The focus of this presentation will be on inclusion, access and dignity and to encourage people to rethink and reconsider their use of the "R" word in their everyday dialect.
Hosted by Professor Steve Turner.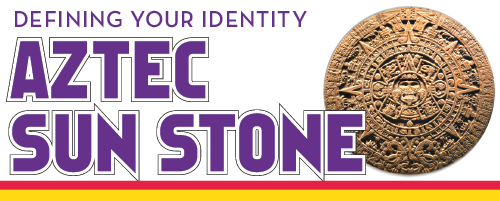 "Defining Your Identity"
Understanding the Ancient Sun Stone of the Aztec Calendar
Wednesday, April 12 - 10 a.m. - 11:15 a.m. - VC Main Campus - MCE 226 & Zoom 
Maestro Jaime Vega will discuss the Aztec sun stone calendar. Not many people realize the vital information that can be received from the sun stone calendar.   When used properly, the sun stone can be used to help students realize their full potential in life and access their career possibilities.  Participants will learn about the day they were born, also known as "TonaLi" and receive a handout. Hosted by the Department Chair of Ethnic Studies, Professor Rubisela Gamboa. 
Attend via Zoom with Jaime Vega
Meeting ID: 814 9990 6119
Passcode: 579968

Refining Diversity and Inclusion with Celia Daniels
Wednesday, April 12 - 11:30 a.m. - 12:45 p.m. via Zoom 
Take your seat at the table for this discussion on the intersectionality of gender and identity with Celia Daniels, activist, founder and CEO of Rebekon Consulting LLC. Captioning will be available. Hosted by Anthropology professor, Maria Teresa (Gigi) Fiumerodo.
Meeting ID: 848 6080 8214
Passcode: 303195
The Path of the Witch - Intro to Witchcraft with Griffin Ced
Wednesday, April 12 from 1 p.m. - 2 p.m.  
Griffin Ced looks into the history of traditional Witchcraft. 
Attend via zoom with Griffen Ced for The Path of the Witch
Meeting ID: 870 7886 7107
Passcode: 428953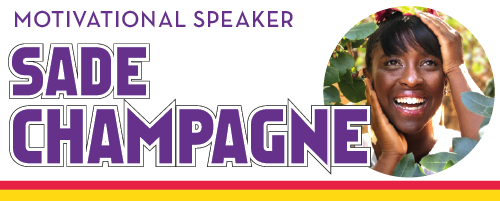 "The Power in You" with Sade Champagne
Wednesday, April 12 - 1 p.m. - 2:15 p.m. via Zoom
Join Sade Champagne in a motivational presentation as she provides guidance to redefine and rediscover the winner in you. She will discuss how to cultivate and build resilience, hopefulness, and the power of a fresh start. Learn more about Sade Champagne. 
Meeting ID: 864 4893 8317
Passcode: 718593
Mindfulness, Creativity, and Identity with Tina Doley Carlson
Wednesday, April 12 - 4 p.m. - 5 p.m. via Zoom
Discover how mindfulness and creativity can loosen labels and ideas we may have of others and ourselves. Tina Doley Carlson is a mindfulness teacher at UCLA's Mindful Awareness Research Center, consultant for Random House's upcoming The Cat on the Mat, and creator of family programs at the Hammer Museum. Tina's workshop will address how both mindfulness and creativity can give us insights, a sense of appreciation, and a chance to explore how we navigate the world, with greater awareness of our senses, emotions, and thought patterns. We will observe our typical responses, recognize, and work with our inner critic, let go of expectations, see things in a new way, tap into creativity and flow, and connect with community. This session is hosted by the Ventura College Anthropology Club.
Join Meditation with Tina Carlson via Zoom
Meeting ID: 823 3928 3139
Passcode: 949627
Poetry Slam with Carlos Andres Gomez
Wednesday, April 12 - 6 p.m. - 8 p.m. Oxnard College Conference Center
Students will perform their original poetry and complete for prizes sponsored by the Associated Students of Ventura and Oxnard Colleges. Special guest Carlos Andres Gomez will perform and emcee. 
Look for this symbol for events that focus on health and wellness. These will be held in Guthrie Hall.
Traditional Aztec Dance - Danza Azteca Xochipilli
Thursday, April 13 - 8:30 a.m. - 9 a.m. - VC Main Stage
Traditional Aztec dance performance presenting the culture, color, spirit and rhythms of native MesoAmerican cultures. Danza Azteca Xochipilli will introduce our special guest, Dolores Huerta.
Meet Civil Rights Activist Dolores Huerta 
Thursday, April 13 - 9 a.m. - 10:30 a.m. VC Main Campus - Main Stage
Ventura College celebrates labor leader, activist and community organizer, Dolores Huerta who founded the  United Farm Workers union with Cesar Chavez. Ventura College will present Ms. Huerta with The Ventura County Community College District resolution honoring her. Huerta is also the president and founder of the Dolores Huerta Foundation. A short talk and Q & A will follow. Danza Azteca Xochipilli will close out the Dolores Huerta event with a special performance.
Porfirio Gutiérrez, Zapotec Textile Artist
Thursday, April 13, 10 a.m. - 11:15 a.m. - VC Main Campus -  ASC 150
Porfirio Gutierrez is a California-based Zapotec textile artist and natural dyer, born and raised in the richly historic Zapotec textile community of Teotitlán del Valle in Oaxaca, Mexico. His life's work has been revitalizing and preserving traditional Zapotec natural dye techniques with a focus on reinterpreting traditional textiles and materials to reflect his distinct creative vision. He will share his knowledge and provide a demonstration.
Geo Cultural lecture with Professor Philip Clinton
Thursday, April 13, 10 a.m. - 11:15 a.m. - VC Main Campus - MCE 226
Professor Clinton will share his first hand experience in Turkey or Türkiye: The Crossroads of Europe and Asia!
Ceramics Sale & Demonstrations
Thursday, April 13 - 9 a.m. - 2 p.m. - VC Main Campus - LRC East Entrance
All handmade ceramics are created by students from the Ventura College Ceramics Program. You can find unique functional wares like cups, bowls, vases, plates and more for your everyday use or as gift for your loved ones. Don't miss this opportunity to support VC ceramics students and get some amazing handmade pieces of functional and decorative art.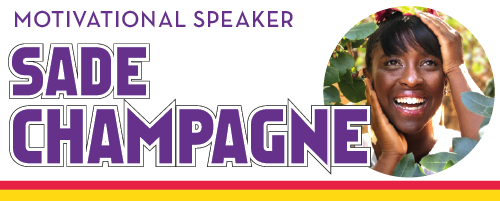 "The Gift of Self Love and Affirmations" with Sade Champagne
Thursday, April 13 - 10:30 a.m. to 11:15 a.m. VC Main Campus - Guthrie Hall
Performer and Motivational Speaker Sade Champagne will lead a workshop in how to build personal resilience and cultivate hopefulness. She will tap into the power of a fresh start.  
Ancient Homelands with Native Musician Martin Espino
Thursday, April 13 - 11 a.m. - 11:45 a.m. - VC Main Stage
Learn the history and culture of the Indigenous music of North, Central and South America. Learn to sing ancient songs in native languages of the Americas with a large selection of native instruments.
Tai Chi for Body/Mind Health
Thursday, April 13 - 11:30 a.m. - 12:15 p.m. - VC Main Campus - Guthrie Hall
Learn Tai Chi and mindfulness from Maki Fujisaki Guelcher, Certified Elements of Tai Chi Instructor, as well as a founder and owner of Studio Mazen Tai Chi in Ventura. Maki has been teaching Tai Chi and mindfulness for a decade at places like the Ventura Buddhist Center and Ventura Community Memorial Hospital. Tai Chi is often called "moving meditation," but those who practice it consistently often refer to it as "moving medication." A traditional Chinese martial art that has been practiced over centuries for self-development, Tai Chi is a great mindfulness exercise. Tai Chi comprises a sequence of slow movements that gracefully flow from one to another. These movements are low impact on your body, but continued practicing helps tone muscles and improve balance. Likewise, slow movements increase consciousness of your own breathing and body movements, which lead to relaxation and stress relief. Other great benefits include increased flexibility and improvement in posture, circulation, sleep quality, digestive system, hormonal balance, and blood pressure.
Irish Culture and Music with Dennis Doyle
Thursday, April 13, 11:30 a.m. - 12:45 a.m. - VC Main Campus - ASC 130
Dennis plays the Celtic harp beautifully while he sings and tells stories about Irish culture. More than just a harp concert, this presentation is an entertaining glimpse into Ireland's history and people. Dennis is a tenured Glendale Community College professor of Humanities who teaches a course in Irish History and Literature. Hosted by Political Science professor, Dr. Robert Porter.
"Feel the Beat" Japanese Taiko Drum Ensemble "Drumspeak"
Thursday, April 13 - 12 p.m. - 12:45 p.m. - VC Main Stage
Taiko instructor Isaku Kageyama, along with Yuta Kato and Fred Visaya will showcase contemporary and traditional Japanese drumming repertoire. Performances are interspersed with explanations of the roots and context of taiko and commentary on the challenges and joys of learning Japanese drums.
Fieldnotes on Nature/Nurture: Mindfulness, Self-Care, and Resilience with Dr. Ali 
Thursday, April 13 - 12:30 a.m. - 1:15 p.m. VC Main Campus - Guthrie Hall
Spending time in Nature is an especially rich, embodied, and self-nurturing experience. "Fieldnotes" offers a Photo/Video essay on practices and methodologies that support [re]integration of mind/body/heart/spirit, self-care, and self-compassion. It is good to remember that self-care is not breezy feel-good cheerleading. Self-care is a radical political act.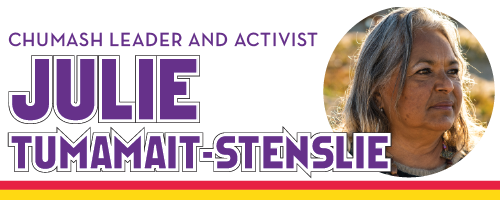 The Chumash Way with Julie Tumamait-Stenslie
Thursday, April 13 - 1:00 p.m. - 1:45 p.m. - VC Main Stage
Experience The Chumash Way in a presentation of indigenous culture by Chumash leader and activist, Julie Tumamait-Stenslie. 
VC Singers
Thursday, April 13 - 1:00 p.m. - 1:30 p.m.  VC Main Campus - LRC Lobby
Come hear Music Professor Brent Wilson as he leads the Ventura College Singers in two arrangements.
Ulama Aztec Ball Players
Thursday,  April 13 - 1:30 p.m. - 2:15 p.m.  VC Main Campus - Near Main Stage
The California Ajupeme USA Mesoamerican Ballgame Delegation will present an educational and cultural presentation on Ulama, or Ullamaiztil, the traditional Aztec hip ball game. 
Native Music and Healing with Martin Espino
Thursday, April 13 - 1:30 p.m. - 2:15 p.m. VC Main Campus - Guthrie Hall
Take a journey with the relaxing vibrations using native healing instruments. Sit, listen, and participate in creating sound that will lead a guided meditation.
Yaminah Legohn Afro-Fusion Dance Demo and Lesson 
Thursday, April 13, 2 p.m. - 2:30 pm VC Main Campus, Main Stage
Don't miss the cultural dance workshop that highlights African, Hip Hop and Caribbean styles.
Announcement of Art Contest winner
Thursday, April 13 - 1:45 p.m. Main Stage
The VC Art Department will announce the art contest winner for the 2024 Diversity in Culture festival. The artwork will be featured on the poster for next year's event.
Ventura College Jazz Ensemble
Thursday, April 13 - 2:30 p.m. - 3:15 p.m. VC Main Campus - Main Stage
Come listen to our own Jazz Ensemble led by Professor Fundi Legohn.
Drum Circle
Thursday, April 13 - 3:30 p.m. - 4 p.m. VC Main Campus - Main Stage Lawn
Close out the festival with this audience participation drum circle.