De-Stress for Finals at VC East Campus
Need help gearing up for finals week? Stop by our De-Stress event to receive FREE scantrons, testing materials, food, and more!
Thursday, May 11 |  9:30 a.m. - 11:30 a.m. 
Ventura College East Campus in Santa Paula
Sponsored by ASVC and VC Basic Needs.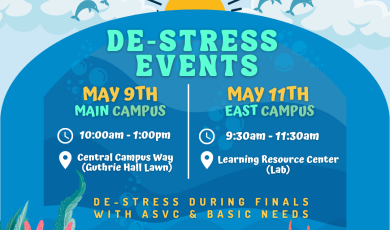 Location
Ventura College East Campus